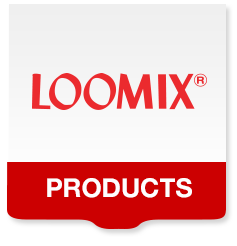 Dating all the way back to 1952, the Loomix® brand, and other products by ADM Alliance Nutrition, Inc., is one you can be sure to trust! Our innovative liquid supplements are manufactured and developed to meet the specific need of any operation. From weaning to arrival, pasture to feedlot, even in your dairy…Loomix has the answer! Loomix ingredients are carefully selected to help boost the performance of your herd, while helping you find a cost-effective way to help your cattle reach their genetic potential!
About ADM Alliance Nutrition
ADM Alliance Nutrition, Inc. is a wholly owned subsidiary of Archer Daniels Midland Company and a leading producer of livestock feeds and supplements. Based in Quincy, Ill., ADM Alliance Nutrition offers consistent, high-quality feed products, supplements, premixes, custom ingredient blends and feed ingredients to help livestock producers achieve the greatest possible return from the grain and forage they utilize in livestock production. For more information about ADM Alliance Nutrition and their products, visit www.admani.com.
About ADM
Every day, the 29,000 people of Archer Daniels Midland Company (NYSE: ADM) turn crops into renewable products that meet the demands of a growing world. At more than 240 processing plants, we convert corn, oilseeds, wheat and cocoa into products for food, animal feed, chemical and energy uses. We operate the world's premier crop origination and transportation network, connecting crops and markets in more than 60 countries. Our global headquarters is in Decatur, Illinois. For more information about our company and our products, visit www.adm.com.