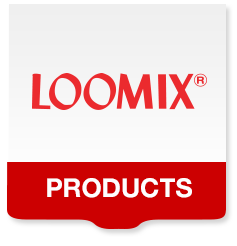 About Loomix® Liquid Supplements
Since 1952, cattlemen have trusted Loomix to deliver the highest quality, free-choice liquid supplements in the industry. Specifically developed to meet your cattle's nutritional needs, Loomix Liquid Supplements help producers maximize profit potential through repeated proven benefits and diverse solutions to provide proper supplementation. Loomix provides supplemental protein, energy, vitamins and minerals to help ensure cattle receive critical nutrients needed to maintain health, reproduction, body condition, growth and feed efficiency.
Range, Feedlot or Dairy … Loomix delivers a solution for your unique cattle operation.
About Alliance Liquid Feeds
Alliance Liquid Feeds is a 50/50 joint venture between QLF and ADM.  Alliance Liquid Feeds combine QLF's 38 years of liquid feed production and market expertise with ADM's extensive network resources.